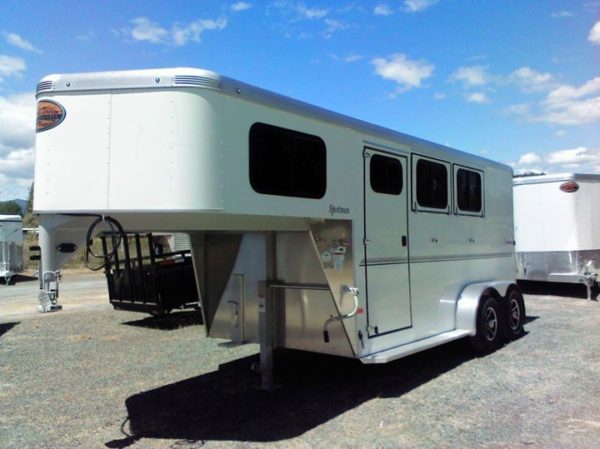 The Sportman is an all aluminum trailer that is built with today's budget conscious buyer in mind. It has drop down feed doors on the head side and is fully enclosed with a huge 18″ x 64″ window that drops down on the rump side for increased air flow. This trailer has a rear tack with a swing out saddle rack and a tack room.
$17,000
Approx. weight 3500 lbs
Item Description
oversized stalls
full interior wall lining, mats
folding rear tack
swing-out saddle rack
drop windows on both sides
vents
face guards
large walk-in tack up front
approx. weight 3500 lbs
 Call for pricing, (541) 474-1098.